A piece of the cloud all to yourself
Access & share your files, calendars, contacts, mail & more from any device, on your terms.
These days we need to access our data from anywhere, fast. Our mobile devices have become a central point in our lives as well, we can do almost anything we want.

With ownCloud you can sync your data, contacts, bookmarks and more across all of your devices.
Main Benefits:
Fixed Monthly Pricing
Fully Private Install
Install Available Apps
Software Available
ownCloud 50
$5.00

Billed Monthly
50GB Storage

Share and collaborate with anybody
Flexible storage
Mobile and desktop syncing
Calendars and contacts
Secure and Private
Dedicated IP Address
FREE SSL Certificate
ownCloud 100
$9.00

Billed Monthly
100GB Storage

Share and collaborate with anybody
Flexible storage
Mobile and desktop syncing
Calendars and contacts
Secure and Private
Dedicated IP Address
FREE SSL Certificate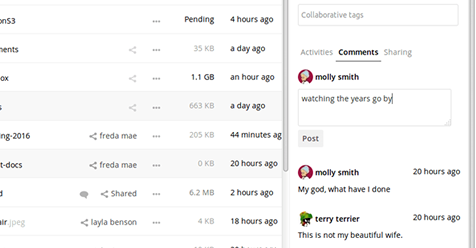 Share and collaborate with anybody
You and others can comment on files, tag them, and see the comments and tags by others. ownCloud lets you share files, calendars and other data with users on your ownCloud or on other ownCloud servers ("federation").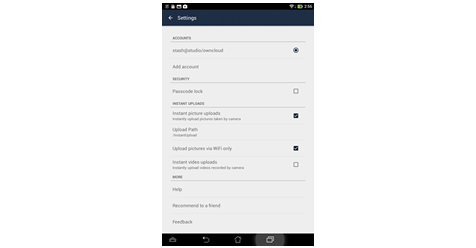 Mobile and desktop syncing
ownCloud offers rich Android and iOS mobile clients as well as Windows, Mac and Linux desktop sync clients. The mobile clients can automatically upload pictures and videos you take and synchronize select files and folders. All clients can show activity on your server and notify you of new shares and other important events. All data transfers, from and to clients or the web interface, are encrypted with HTTPS and based on the widely implemented and supported WebDAV standard.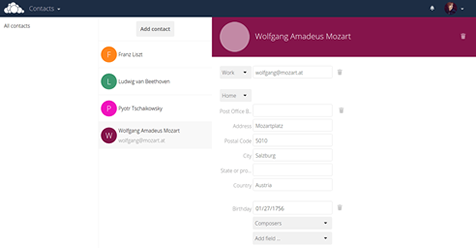 Calendars and contacts
Share your calendar with other ownCloud users or groups on your ownCloud server, easily and quickly. Store your contacts in ownCloud and share them among your devices so you always have access to the contact information of your friends, family and colleagues.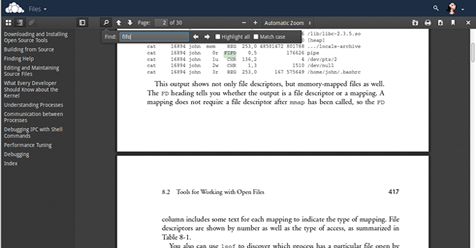 Work with your documents
ownCloud Documents is collaborative editing of rich-text documents that lets up to 5 individuals collaborate to edit .odt or .doc files securely within the browser. Documents may then be shared inside ownCloud or via a public link.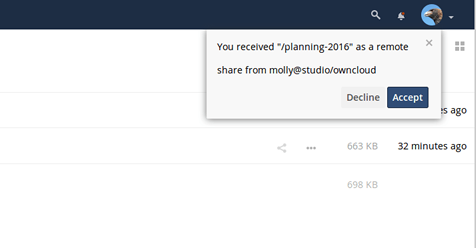 Activity feed and notifications
ownCloud features an activity feed. See who shared a file with you or when you created, changed or deleted files, commented or added a tag. Access the feed via RSS, the web interface, or Desktop or Mobile clients. Notifications pop up in the web interface and on the clients when new files are shared or a calendar invite came in.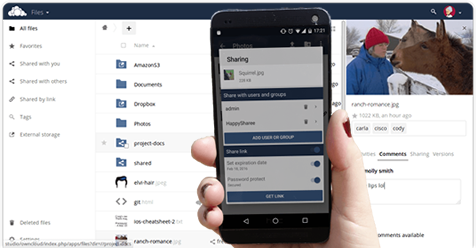 Your data is where you are
When traveling, access ownCloud through your Android or iOS devices. Automatically upload pictures after taking them. Sync files at home or work with the desktop client keeping one or more local folders synchronized between devices. And wherever you are, the web interface lets you view, share and edit your files alone or with others.
Easy to use, friendly interface
Ready to expand with various plugins
You're the administrator of the cloud
FREE SSL Certificate from Let's Encrypt
Ordering & Deployment is Easy!
Once you place an order for your ownCloud, you will receive all the details you need to get started in 60 seconds flat.
When you log in your ownCloud the first time, you will be able to get links and insight on the software available for mobile phones and computers.

Don't sweat it, we've made it easy for you.

60 Seconds Deployment
Once your order has been confirmed, we will start deployment deliver it to you within 60 seconds.

99.99% Uptime Guarantee
You can rest assured that your cloud is always online without interruptions.

Full User Support
Contacting our support team is easy, simply open a ticket. We're here around the clock.
Powered by WHMCompleteSolution